News
Hello footwear fanatic, we hope you're having a tremendous summer and have been enjoying plenty of barefoot goodness( as well as hot shoe style moments)! This week we've got a fabulous selection of shoe stories for you, from Alexander Wang's "freaky" mule boots to the perfect autumnal Americana-inspired boots for the boys. Let's walk...



Would You "Strass" Your Sandals?
If your old footwear is in need of a dose of sass, a eye-popping technique called strassing could take your old shoes from forlorn to fabulous. In a bedazzling post from Shoe Smitten Anna Bassham, professional "strassers" Numa Boutique turned an old pair of scruffy pink sandals into a glizty pair of ravishing disco heels!
It's like Pimp My Ride, only for party shoes. Perfect for when you need a pair of shoes to "go" with your impossible-to-match pale coral dress. Or when you just really, really love rhinestones. You can see more of Numa's sparkly antics by following strasser LaTanya on Twitter.

Get Your Freak On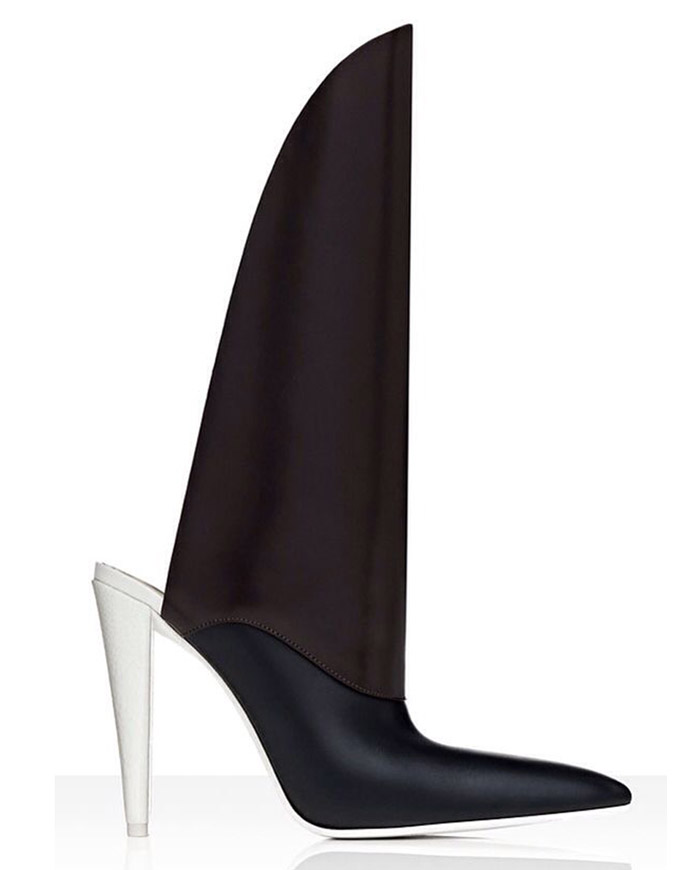 The Danco team love Shoe Tease's regular Freak-Shoe Friday feature. Each week the Shoe Tease footwear fanatics pick out the latest weird and wonderful creations to share with the world.
This week, Alexander Wang's tall shafted "mule boot" takes the stage. With an improbably tall front and backless mule design, complete with colourblock leather, this is a tough look to pull off but we sort of really like it...What do you think?
The Perfect Casual Sandal
In our last feature we brought you up to speed with the new jelly shoes trend, well Ashley Torres' (The Pursuit of Shoes) recent photoset has us eating our words about this season's must-have casual sandals. Her simple, gold , Birkenstock-but-glamorous slip ons look uh-mazing (particularly paired with a killer tan and sassy tee).
Autumn Boots for the Boys
We're loving Japanese fashion line visvim's folk/Americana aesthetic this season. If you're big on sturdy jackets and even sturdier boots, this collection is very handsome indeed. We first came across visvim via the always "on it"Style Engine, and we have to say, we're seriously hankering after a pair of these romantic-yet-rugged boots for when the seasons start to turn. Perfect autumnal dressing.

We would also like to shout out to the London Directory, an excellent resource for finding top fashion and other sites in the capital and one that helps people find us.

What will you be wearing on your feet when summer turns to autumn? Do you prefer a jelly shoe to a slip on? What's your take on Alexander Wang's "freaky" footwear? Would you get your old shoes strassed? Share your shoe two cents with our readers below!
Newsletter
Sign up for our Newsletter